Chinese Farmer's Calendar - Lucky Days
---
To find the Farmer's Calendar lucky days, select Almanac from the menu bar, then click the Find Lucky Days item from the drop down menu, or simply click the Eye/Find icon on the tool bar.

Click on the hot spots in the left menu (the hot spot pointer appears) to bring you to the pointed page.
The Chinese Farmer's Calendar software enables to dynamically calculate the lucky events from 1900-2200.
Select the year, beginning month, number of months to calculate, time zone, type of event and click the

OK button, the lucky days or fair days for that events will list on the grid.

HTML button displays Lucky Day Listing in HTML format for printing purpose.
The maximum months to calculate is 24 months. Do not click on any button while calculating, because this screen uses lots of memory space.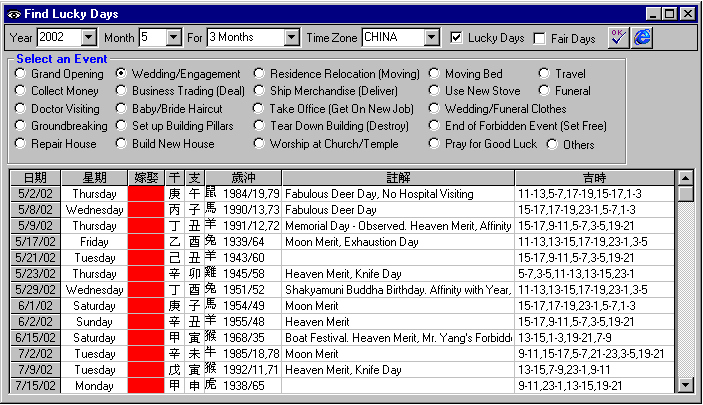 : Wedding

: Total Score

: Note

: Lucky Hours

Chinese Format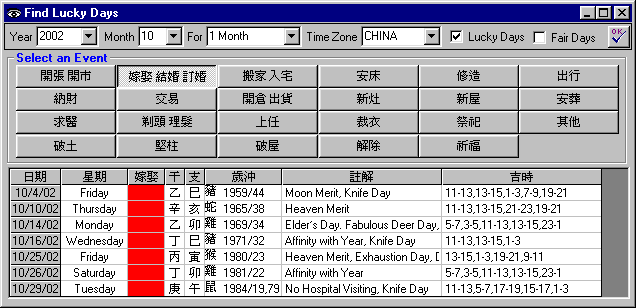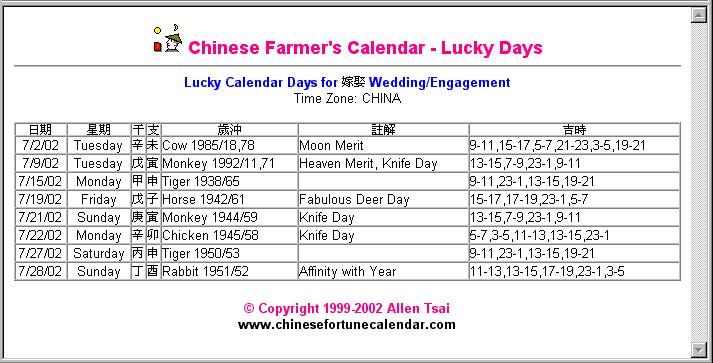 Chinese Calendar Terms
---

Home of Chinese Farmer's Calendar