Celebrity Chinese Astrology and Horoscope
---
The Life Balance Chart of the Celebrity
The Five-Element Life Balance Chart and O. J. Simpson
O. J. Simpson, a sportsman, was born on 7/9/1947 8:08 AM

He was an alleged murder 1995-96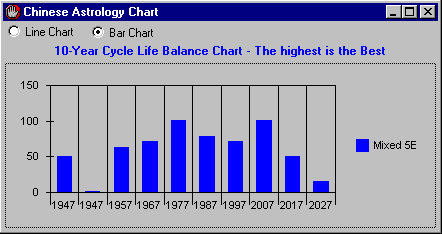 The Life Balance Chart shows Simpson was born poor and stayed in luck since 1957.
He is a very lucky guy. That's why he was not guilty in the Simpson's trial.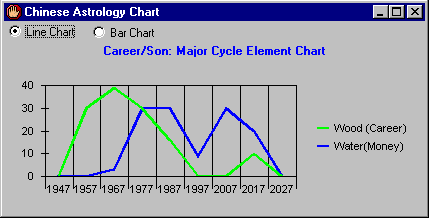 The Opportunity Chart shows the Simpson's trial brought down his career and wealth around 1997.
But, he can survive well.
---


The Charts are provided by Chinese Fortune Angel software
Home of Celebrity Chinese Astrology

Home of Chinese Astrology Online