Chinese Fortune Angel - Life Balance Chart
---
Astrology Life Balance Charts is the simplest way to see the outline of a person's luck in the entire life.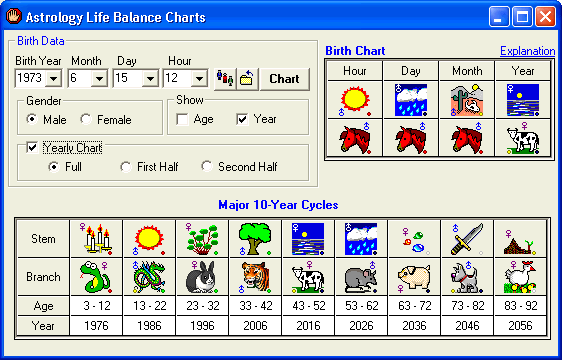 The major 10-year cycle chart is extended up to 100 year old for the people live longer than 90 years.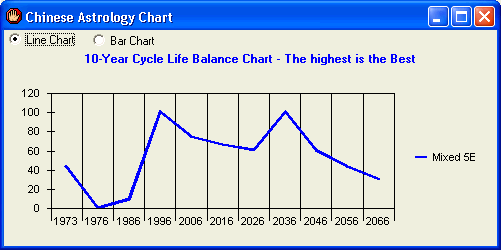 The Yearly Life Balance Chart is too crowd, when displaying on the screen. The First Half and Second Half new options can display the Life chart into two parts.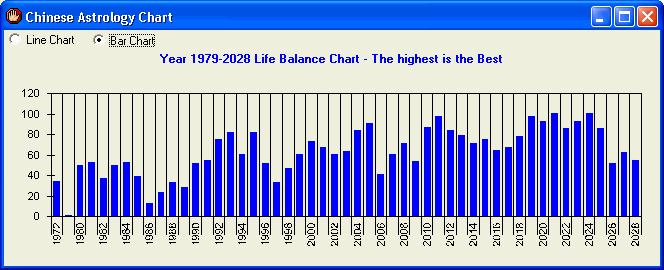 By clicking on the gird items of the Major 10-year Cycle Chart, the event message will display.

The detail explanation is in the Birth Chart Event Cycle Messages page.
---

Home of Chinese Fortune Angel