Chinese Fortune Angel - Dating Tools
---
The Dating Tools window helps people to find their the best compatibility from the personal birth database. Many people join the Dating Club from the website. This tool can help them to find their True Love faster.
Besides showing the Match Score and Balance Index, the Feng Shui Type Match and Western Zodiac Match are added.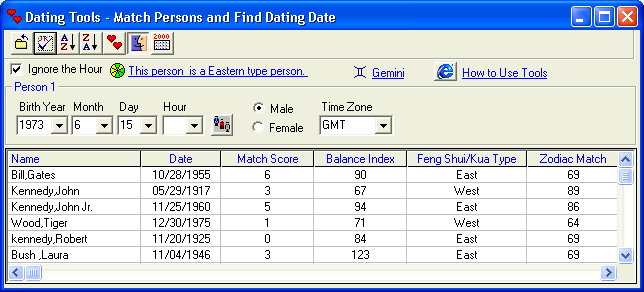 The detail Feng Shui Type Match,
click here
.
The detail Western Zodiac Match,
click here
---

Home of Chinese Fortune Angel