Chinese Fortune Angel - Personality
---
Astrology Personality Charts describes a simple profile of the person and draw the pie charts for all the major 10-year and yearly cycles.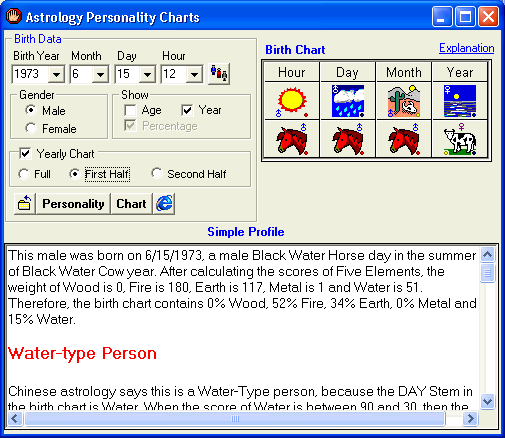 Add one more major 10-year pie chart, for the people lives more than 90 years. Also, it provides the popup message when click on the portion of pies.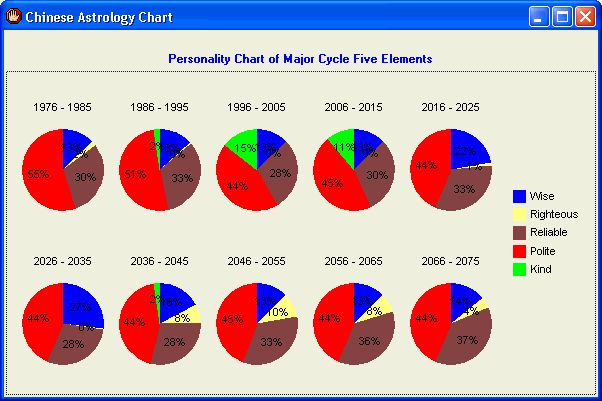 The Personality Pie Chart has five different colors, Green, Red, Brown, Yellow and Blue. The Green, Red, Brown, Yellow and Blue represent the Wood, Fire, Earth, Metal and Water respectively.
The yearly pie chart has options to choose in full year, First Half or Second Half display mode. If the pie chart is too crowd, then select the first half or second half display mode.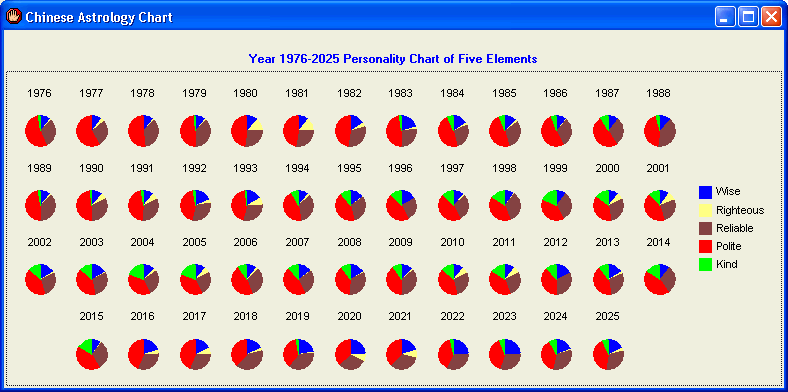 ---

Home of Chinese Fortune Angel