Contact Master Tsai - Chinese Astrology Online
Many people probably don't expect answers when asking for their horoscope questions today. Many people face a challenge in 2020 and since the coronavirus pandemic COVID-19. They even feel hopeless and have trouble focusing on the future. It's been more than 20 years Master Tsai at chineseastrologyonline.com still answer your questions for free.
Chinese Astrology Online was launched in 2000. The Internet changes a lot past 20 years. Many people often asked questions about Chinese astrology during the early 21st century. 10 years later, People don't ask questions too often when many businesses moved to Internet networks. They thought they should pay for the questions. When Internet mobile devices prevail around the world, too many computer-generated contents and meaningless websites flow in to share the global market. People don't want to waste time asking a question because people don't expect to receive answers. Some people even fear to questions since many fake questions and nonsense answers out there.
www.chineseastrologyonline.com welcomes you to ask questions about Chinese Astrology, Chinese zodiac calendar, Chinese Five Element calendar, Chinese farmer's calendar, Chinese flying star calendar, Chinese baby gender calendar, Chinese Feng Shui, Love Compatibility Match, Career, Wealth Opportunity or Chinese Five Elements any time by email.
Send Comments, Suggestions, or Questions
Since too many telemarketing phone calls, we don't answer the phones. We will answer your comments, suggestions, and questions from mastertsai@yahoo.com.
Heaven, Earth & Human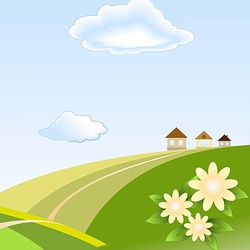 Feng Shui is from Chinese Yin Yang and I-Ching. It teaches a human being to fit into the universe. We live between Heaven and the Earth. We need to follow the law of Nature. Heaven reveals messages by time. Feng Shui studies the environment. To follow the rules of Heaven and Earth, we can have a peaceful life. The Purple White Flying Stars of Feng Shui tell When is the lucky time for us and Where is the advantageous place for us as long as we know Who we are.
Purple White Flying Stars
The Flying Stars are nine numbers in the Lo Shu magic square. We identify the different Flying Star Square by the center number. The center number is called the Kua number. Kua numbers are differentiated into two groups. The Kua numbers of 1, 3, 4, and 9 are in the Eastern group. The Kua numbers of 2, 6, 7, and 8 are in the Western group.
Feng Shui Bedrooms and Bed Location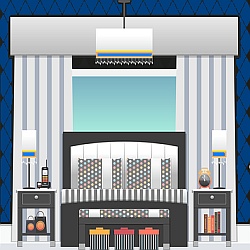 Applying the theory of Purple White Flying Stars, we can choose an auspicious bedroom to sleep and arrange the bed in the most favorable location. Therefore, we can pick a bedroom to increase our luck with wealth or career. The first thing we need to know Feng Shui is you are Eastern-Four or Western-Four person and your house is Eastern-Four or Western-Four house. You need to live in the right house.
---