Chronicles of Feng Shui Flying Stars
Feng Shui Flying Stars travels to different locations over time. Therefore, Nine Palace Diagram of the Flying Stars is different every year. The auspicious areas of a house will be changed too. Rach year, we want to use the theory of overlapping Flying Stars to examine auspicious and inauspicious rooms in the eight different type of the Feng Shui houses.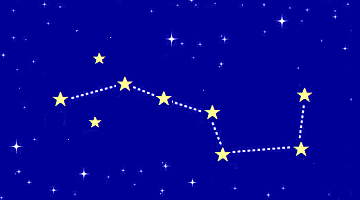 The theory of Purple White Flying Stars is an advanced Feng Shui application. It can help people to find the Rich Houses, Romantic Houses, and Intelligent Houses. It also can tell people to avoid Debt Houses, Sick Houses, and Misfortune Houses. If the house is a Rich House, then we want to know which room is the Rich Room. If the house is a House of Love, then we want to know which room is the Love Room. So the proper member of our family can move to that room. That's the purpose of Chinese Feng Shui. It can help people to have better career luck, build more wealth, and raise better children.
Feng Shui Flying Star Diagram is from the Later Heaven Pa Kua of I-Ching. Each Kua Number is connected to one I-Ching Trigram. If we merge the Flying Star Diagram of Yearly Cycle and the Flying Star Diagram of a house, we will have two overlapping Kua Numbers together. This phenomenon can be explained using the philosophy of 64 I-Ching Hexagrams. It's kind of complicated. We make it simple by listing out the useful Feng Shui Nine Palace Diagrams for each year. If you look for your next house or you are a real estate agent, then Yearly Nine Palace Diagrams should be very helpful.
Flying Star Diagram of Period 8
Yearly Feng Shui Flying Star lasts only for one year long. If you think about the long term good luck, then you have to check for the Nine Palace Diagram of Period 8, which is from 2004 to 2023.
Period 8 is the 8th 20-year in the 180-year cycle. The center Kua Number of Flying Star is 8, which is in the Western-Four group (2,6,7,8). Therefore the Western-Four Houses have a better advantage to bring good luck and fortune than the Eastern-Four House (1,3,4,9). If you are a Western-Four Person, then you will receive more blessings by living in a Western-Four House.
Chinese Feng Shui